Introducing Velscope cancer screening
This practice now includes oral cancer screening using the latest detection technology.
It is part of our examination and there is no additional fee.
Did you know oral pharyngeal cancer is 3x more prevalent than cervical cancer and is number 6 on the cancer list?
Early detection and treatment like all cancers may just save your life.
Visit the Velscope website for further information.
There is a link on our treatment page that you can use.
Please do not hesitate to ask us any questions that you may have on any health issues.

Promoting Philips Airfloss Ultra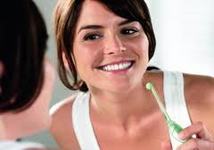 Introducing Philips Airfloss to our patients.
For those who find it difficult to floss daily especially under bridge work, implant teeth and dentures. This is an easy way to get to difficult areas with ease and complete flossing in under a minute.
Click the link to find out more.
Orders can be placed at invoice cost.
Come in and mention our website to receive all the below complimentary oral hygiene products
We are connected with HICAPS so you can claim your services electronically with most healths funds.
click the links for more information.